Tracks:
1. Scumbag
2. Boot to the Face
3. How Badly Do Things Suck Right Now?
4. Hey Man (Backup Plan)
5. Sleepyhead
6. Last Laugh
7. Ugly Line
8. Call Me Cal
9. The Basement Song
10. Life Underneath
The Young Leaves are a band from Central/Westernish MA that play '90s influenced indie rock...I guess. They totally sound like something in the vain of Dinosaur Jr., Archers of Loaf, Superchunk, etc but have a really unique and fresh feel to it. These songs definitely aren't rehashed versions of these other bands, but there is a lot of love for '90s indie rock. This is one of my favorite records that came out this year. Favorite tracks include: Boot to the Face, Call me Cal, Life Underneath, and Basement Song. Life Underneath is their second full length, and they are releasing it on vinyl VERY shortly. In fact, their record release is tomorrow evening in Dover at Slaughterhouse 5. Check it: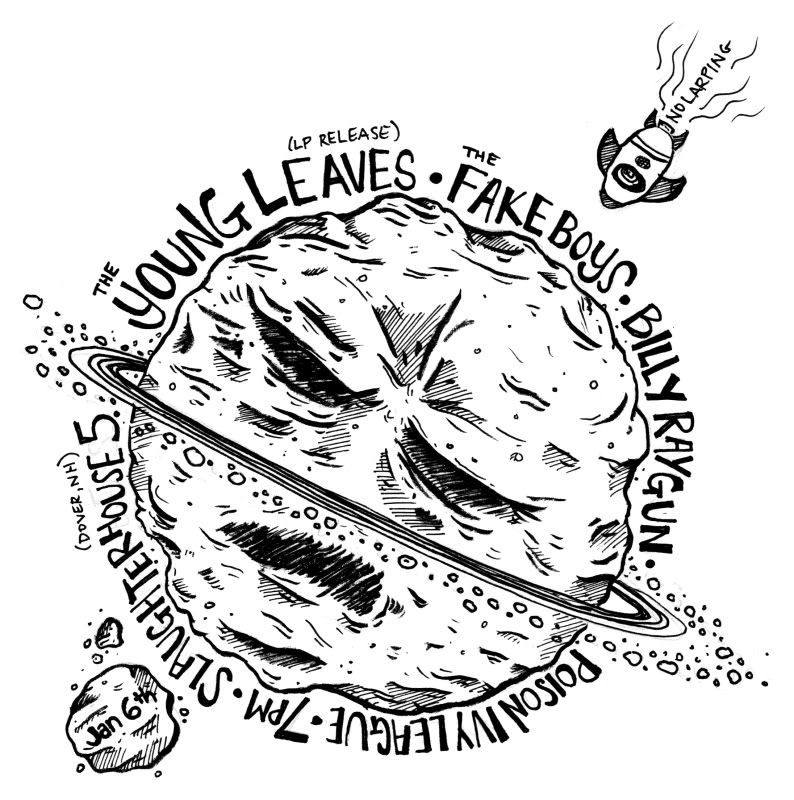 Anyways, this band is also going on tour after this show. Here's a rundown of dates, stop by one of them and you will not be disappointed:
01/06 - Slaughterhouse 5, Dover, NH

01/07 - Somewhere, Boston, MA

01/08 - New York, NY

01/09 - Meat Town, New Brunswick, NJ

01/10 - Kung Fu Necktie, Philadelphia, PA

01/11 - Charm City Art Space, Baltimore, MD

01/12 - Washington DC, DC

01/13 - Richmond, VA

01/14 - Chapel Hill, NC

01/15 - Georgetown, SC

01/16 - Savannah, GA

01/17 - Somewhere between GA and FL?

01/18 - Possibly Orlando, FL
01/19 - Wayward Council, Gainesville, FL

01/20 - ?

01/21 - ?

01/22 - ?

01/23 - Driving back to MA
Also, sorry for no Cat Party this week! We were locked out of the radio station because we are stupid. Under Siege and I were planning on counting down our top tens of 2010, but that will be postponed 'til next week. In other Cat Party news, Bostons
WURMTONGUE
will be performing live at some point either at the end of January or beginning of February. Check back for details.