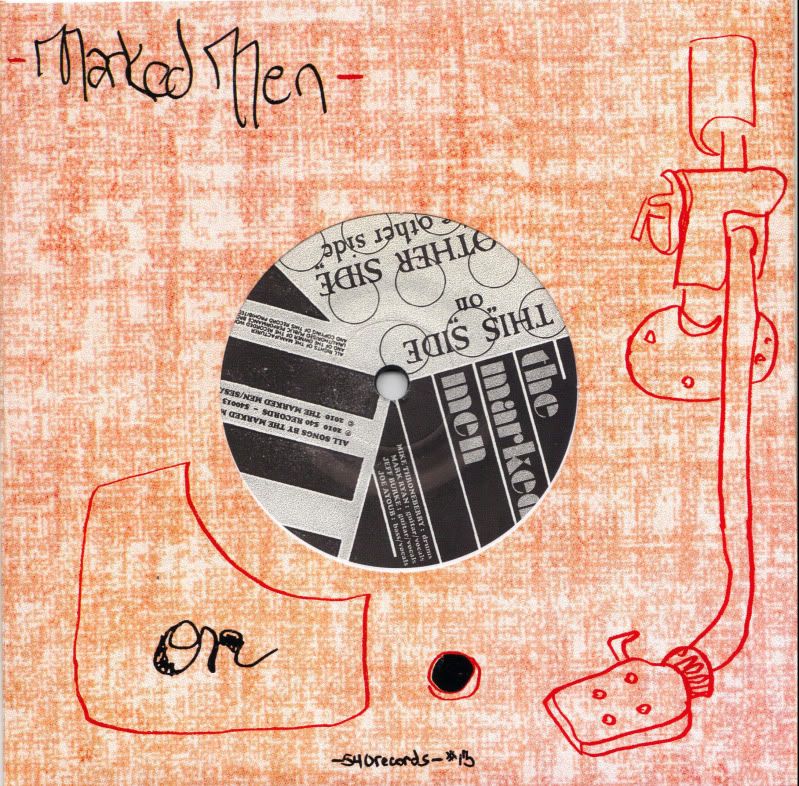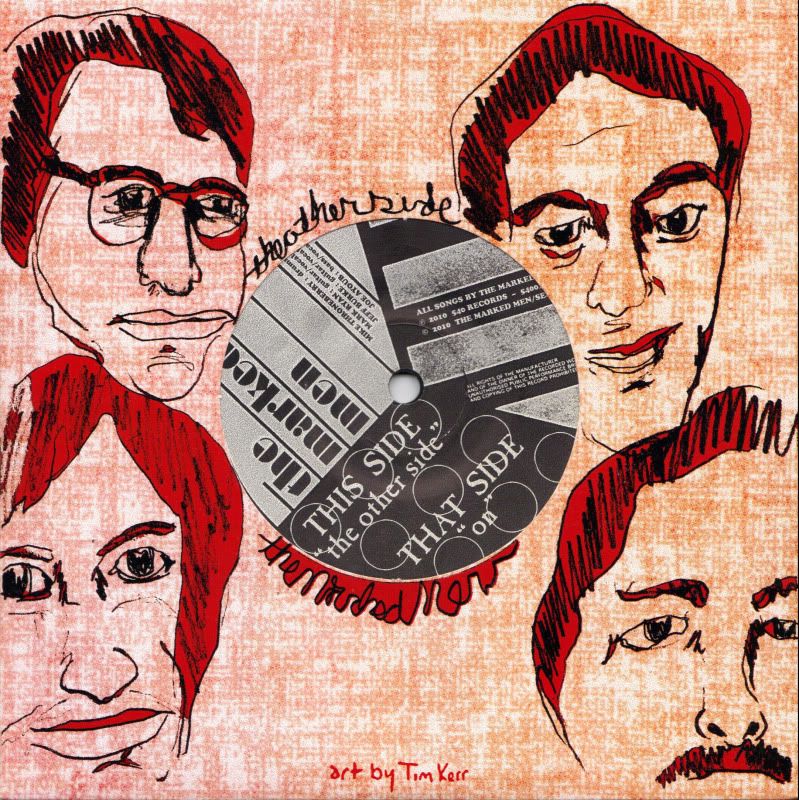 Tracklisting:
1. On
2. The Other Side
The Marked Men are one of my favorite bands of the last ten years. They play fast garage-y punk rock and roll and are fantastic at it. This record features two songs posthumously released a couple months ago, and recorded last Christmas. Tim Kerr from
The Big Boys
did the absolutely fantastic artwork. If you've listened to The Marked Men, but not these songs, WHAT ARE YOU WAITING FOR. I don't really have much to say about this band, other then that I think they have no bad songs. Catchy hooks, great melodies, creative songwriting, and somehow it never gets stale. If you like this, check out
High Tension Wires
,
Mind Spiders
, and
The Potential Johns
, which are all other projects by the members of this band. LISTEN TO THIS. FFO: Awesome music, Chinese Telephones, The Kinks?.